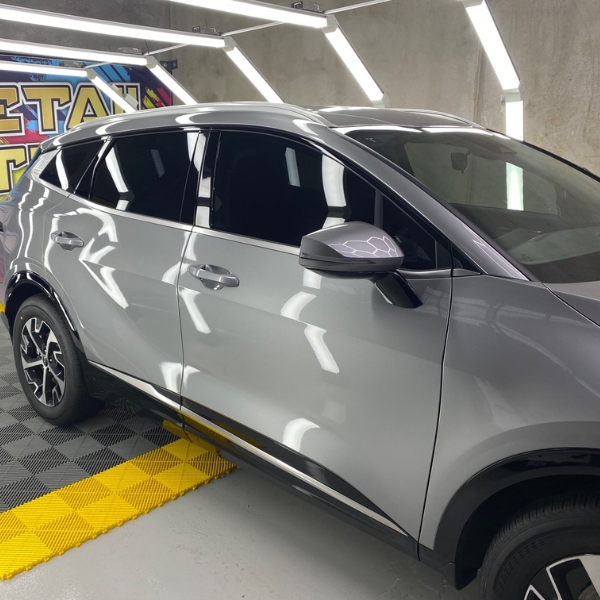 Give your vehicle a sleek and sophisticated look with our range of tinting options. Our premium window films are available in various shades and finishes to match your personal style and complement your vehicle's aesthetics. Window tinting is a functional service which offers several benefits to your automobiles. Our window films are designed to block a significant amount of solar heat, keeping the interior cooler and more comfortable, especially during hot summer days. Window tinting minimises the amount of sunlight entering your car. So, you'll enjoy a clearer view of the road and increased safety.
The key highlights of our window tinting service includes:
Also, our window tinting service covers the darkest legal tint while ensuring full legal compliance. We prioritise safety and adhere to the permissible darkness levels for car window tinting as set by local laws. Our team is knowledgeable about the specific regulations and can guide you in choosing the appropriate tinting options to ensure compliance while still achieving your desired results.
PACKAGES
CHOOSE FROM OUR RANGE OF PACKAGES
This automotive window tinting equips your vehicle with certain functional benefits like UV protection and heat reduction while improving aesthetics. Opt for the darkest legal tint at $220 for front 2 windows.
PAY 20% DEPOSIT TO BOOK A PACKAGE